If you want to convince people to do whatever you ask, then...
"Who Else Wants To Discover A
Rebel Psychiatrist's Amazing Secret
That Lets You Put People Under Your
Spell Quickly and Easily … and Get
Them to Do Anything You Want?"
Now you can unleash your natural ability to...
Influence anyone to follow your lead
Get clients and customers to happily buy more
Negotiate with stellar success
Compel colleagues to do what you suggest
Get just about anyone to say "Yes"
Convince children & teens to obey your commands
Keep your lover(s) eternally loyal
And best of all,
they will thank you for the opportunity
to do as you say.
"A Breathtaking Course"


"I didn't believe this material would be that good, but it turns out to be a breathtaking course on using hypnosis in everyday conversation.
"I've never seen or heard anything this complete, powerful, or convincing.
"I love it."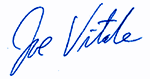 Dr. Joe Vitale
Star of "The Secret" Movie
Interviewed On 'Oprah' by Oprah Winfrey
CEO Hypnotic Marketing Inc & Author Of Over 20 Books
Wimberely Texas, USA
http://www.MrFire.com
Dear Friend,
If you've ever wanted to simply convince people that you know what they should do........and have them do it….. then this will be the most important message you ever read.
My name is Clifford Mee, and until very recently my powers of persuasion were pretty ordinary.
I had a love/hate relationship with trying to sell things … some days I would close like a pro … and the next afternoon my sales would go all to hell.
There have been times when my co-workers hung on my every word… and the next week my ideas would be treated with contempt.
Negotiating a business deal … or even a simple car purchase, until recently was unpredictable, unreliable, and resulted in gut-burning anxiety.

Win some … lose some.

Doesn't that drive you nuts too?

I had no consistency at all, even after 22 years of professional experience and the finest conventional training in sales, marketing, negotiation and persuasion.

Between what I spent myself, and what my employers have dropped on trainings I'd estimate I've spent thirty-seven thousand dollars paying the "persuasion pro's" to do their dog and pony shows.

Fortunately, I'm The Kind of Guy Who's Obsessed With Having People Obey Me

That's how I ran into Igor Ledochowski. And my life instantly changed forever.

In a few short weeks after listening to Igor's simple teachings ….

I learned how to read every client like an open book. I knew what they were thinking before they did. I could "adjust their attitudes" with a few simple commands.

I learned how to see if someone was going to say no and how to change that no into a yes.

I learned how to train people to respond to the tones of my voice automatically and without question so that they would willingly do my bidding time after time.

Plus --- incredibly --- unexpectedly ---

My Relationships Improved, I Had Instant Rapport on Demand, And Everyone Treated Me With New Respect

And in these short months it's just been getting better and better.

I've become absolutely fearless in my communication, going after every goal as if I had magical powers.

But it's not magic at all.

You see, what I learned from Igor had almost nothing to do with me … and everything to do with the amazing ability to use hypnosis in everyday conversations.

He calls it Conversational Hypnosis:

How to quickly and easily put people under your spell and get them to do what you want.

Igor got all his ideas 15 years ago when he saw a rebel psychiatrist in a wheel chair speaking to a bunch of doctors, psychologists, and therapists.

Just talking to them.

Yeah. Right.

Igor actually felt sorry for the paralyzed old coot… until that room full of skeptical professionals started to do exactly what he told them to do.

You see, he had used hypnosis … right in a conversation … to make those tough-minded subjects laugh, scratch, stand up, and sit down on command.

Igor Ledochowski

Master Hypnotist, Coach, Mentor, Martial Artist, Lawyer & Creator of The Power Conversational Hypnosis

Igor runs specialized Master Classes, training hypnotherapists in advanced skills, for professional hypnotherapists' bodies like the London College of Clinical Hypnosis or the Hypnotherapy Association. Igor is a full member of the British Society of Clinical Hypnosis, the Association for Neuro Linguistic Programming and the International Network for Humanistic Neuro Linguistic Programming.

He has written several books and recorded several audio products. His book "The Deep Trance Training Manual Vol. 1" has been received with much enthusiasm in the hypnotic community, instantly selling out of the first print run and going on to be a best seller amongst hypnosis books.

Igor also has a hypnotherapy practice. At his clinic he has worked with a variety of people from those wanting to stop smoking to people with phobias

Igor is the founder of the Curious Company. He delivers training programs designed to teach corporate executives powerful tools for the workplace.

Other Achievements: In 2004 Igor was appointed the personal mentor for mind mastery to the UK 's top leadership expert David Taylor (author of the internationally best selling "Naked Leader" series of books).

Before 2001 Igor also worked as a lawyer with the leading international global law firm Linklaters & Alliance. Igor has advised clients in the leading banks and financial institutions such as Goldman Sachs, Merril Lynch and J P Morgan.

Igor Ledochowski founded the Training and Executive Coaching Consultancy ILEDO. Incorporating the principles of NLP and using specialized hypnotic techniques Igor trained groups and individually coached business leaders in leading international organizations, such as Grant Thornton and Proctor & Gamble, to accelerate change and improve their performance in the workplace.

Igor has been training in the martial arts since the age of 14. At 18 he started training in a highly practical self-defense system called Kenpo (translates as "the Law of the Fist"). He received his black belt in record time and opened his first Kenpo school at Exeter University. He later started a successful Kenpo school in central London and has taken several senior students through to black belt level.
The elderly heretic was named Milton Erickson.
He was the greatest hypnotist of all time.
What made his hypnosis so powerful was that he had spent almost 60 years learning to hypnotize his subjects without them knowing it…. and hypnotizing them inside of a normal-seeming conversation.
" Within The First Day, I Was Able To Put People Into Deep Trances!"

"Within the first day, I was able to put people into deep trances!"
"Your course taught my mind how to be a great hypnotist. Later on I flipped through a textbook and two things startled me.
"The first was that I was able to look over the pages and know exactly what was being written about…
"The second was that I was reading the pages at a rate of 5 seconds per page (and improving)! I have realized that a genuine knowledge of hypnosis allows the brain to automatically shift gears into higher states of learning.
"What you've shared with me has changed my life forever!"
Marcus Oakey
Charisma Coach
Staines, Surrey, U.K.
You may ask, "Why would a psychiatrist spend his entire life learning how to hypnotize people without them knowing it … by using normal conversation in hypnotic ways?"
It's because….
It Was Illegal For Doctors To Use Hypnosis
Even though Milton Erickson had been a college professor, doctor, and psychiatrist…. it was still against the American Medical Association rules and regulations to use hypnosis with patients.

Everyone knew that hypnosis had amazing power. Erickson thought that it was just this power that made the establishment ban its use.

So Milton Erickson spent a lifetime perfecting the skills that allowed him to take hypnotic control of his patients by just "talking to them".

It was the only way he could keep his license to practice medicine!

There are literally thousands of stories of what Dr. Erickson accomplished through conversational hypnosis, but I'd like to tell you just one.

How Conversational Hypnosis
Saved A Maverick Doctors License
And Changed The USA's
Laws About Hypnosis

In 1953 the American Medical Association caught wind of the fact that the renegade psychiatrist Dr. Erickson was doing hypnosis with his patients.

They scheduled a "disciplinary hearing" in New York where he was to be stripped of his license, his livelihood, and sent home in shame.

Milton Erickson knew that the president of the AMA lived in Los Angeles .

He found out when the president would be flying to New York , and he arranged to fly out with both the president and another board member.

The atmosphere was strained and difficult for the first moments of the boarding and the flight.

But soon the two board members started to have strong feelings of rapport and respect for Dr. Erickson.

And the more he "talked" …. in that special way of his …. his companions got more comfortable …. and more relaxed…. and more relaxed….. and still more comfortable … until…

The Two Grey-haired AMA Officials Just Listened With Glazed Eyes And Agreed To Everything...

By the time the 3 doctors got off the plane, they were all fast friends.

The hearing, instead of being a professional massacre, had all the charges dropped against Dr. Milton Erickson.

The Very Next Year,
The AMA Reversed Itself
And Allowed Doctors To Use Hypnosis!

That's the power of Conversational Hypnosis .

And when you learn the same simple but powerful techniques, you will be able to put people under your spell, and easily get them to do what you want too!

Anyway, there is a very good reason why I am telling you all this.

You see, Milton Erickson refused to teach hypnosis to anyone who was not a licensed doctor or psychologist.

Now that he's passed away, the Erickson Foundation is still trying to hoard away the deepest and most powerful secrets of Conversational Hypnosis.

You cannot even see the contents of their library unless you are a doctor or psychologist.

The Official Position Of The Ericksonian Foundation Is That You Cannot Learn Or Practice Standard Hypnosis Unless You Are A Doctor, Dentist, Or Licensed Psychologist.

To allow you to learn Conversational Hypnosis would be unthinkable for this organization...

But see what this senior member of the Ericksonian Foundation says about Igor Ledochowski's groundbreaking work…

"Even after 40 years of studying hypnosis, I am impressed with Igor Ledochowski's contribution to the field."

Dr, Daniel Araoz,
American Board of Professional Hypnosis, Professor of Mental Health Counseling
Long Island University

Director Emeritus
Long Island Institute of Ericksonian Hypnosis

Long Island, New York, USA

Milton H Erickson, MD, PhD. 1901-1980 Psychiatrist, Psychologist, Generally Acknowledged As The World's Greatest Ever Hypnotist

Dr. Milton Erickson is generally acknowledged to have been the worlds leading practitioner of medical and psychological hypnosis.

His writings on hypnosis are the final word on techniques of inducing trance, experiments that explore the outer limits of hypnotic experience, and many investigations in the art and science of conversational hypnosis.

Dr. Erickson is both a psychiatrist and psychologist. He received a medical degree and a Master's degree at the same time. He was…

Fellow of the American Psychiatric Association
Fellow of the American Psychological Association
Honorary Member of many societies of medical hypnosis in Europe , Latin America , and Asia
Founding President of The American Society for Clinical Hypnosis
Founder and Editor of the professional journal of The American Society for Clinical Hypnosis, The American Journal of Clinical Hypnosis
Chief Psychiatrist, Research Service, Worcester State Hospital
Director of Psychiatric research and Training at Wayne State University College of Medicine
Associate Professor of Medicine, Wayne State University College
Full Professor, Graduate School , Wayne State University College
Visiting Professor, Clinical Psychology, Michigan State University , East Lansing Michigan

Dr Erickson's Major
Published Works,

Encyclopedia Britannica 14th Edition
Vol. 12,
"Hypnotism" Special Collection: Papers by Milton H. Erickson
Experiencing Hypnosis
Therapeutic Approaches to Altered States
Hypnotherapy
An Exploratory Casebook
The February Man
Evolving Consciousness and Identity in Hypnotherapy
The Practical Application of Medical and Dental Hypnosis
Hypnotic Realities
The Induction of Clinical Hypnosis and Forms of Indirect Suggestions
over 200 scholarly papers related to hypnosis and therapy

Erickson and his foundation believed, and still believe that only physicians, dentists and psychologists should be allowed to use hypnosis. The Ericksonian Foundation will not let anyone who's not a licensed member of those professions join the society, attend their meetings, buy or borrow audio tapes from their extensive library, or even publicly practice hypnosis.

Erickson believed that the techniques he discovered and refined were "too powerful" to be in the hands of the ordinary layman".

This Power Of Conversational Hypnosis Course completely breaks the embargo on these techniques that the Ericksonian Foundation wants to keep hidden.
There are people who claim to teach Erickson's methods…
....but only one man has cracked the code to using conversational hypnosis in a sales situation…
...or on the job….
...or persuading friends and family members….
And that man is Igor Ledochowski.
For the last 8 years, the only way to learn the special techniques of Conversational Hypnosis was to hire Igor personally, and he never came cheap.
In fact, he's been charging $575.00 an hour, with a minimum of 12 lessons in a package
– meaning it would cost you $6900.00 just in fees to learn these powerful persuasion techniques.
That is, if you could nail him down for an appointment.
He is, perhaps …
The Most Sought After
Hypnosis Instructor In The World
And Igor would have gone on giving only private lessons and seminars...
...until I convinced him of a very simple economic fact
If he would allow me to record his private, highly-restricted teachings into a simple, easy, and well-structured course … then we could sell these powerful persuasion secrets to people for a slight fraction of his fee.
I knew that within a year's time, so many people worldwide would buy this one-of-a-kind course that Igor would never have to give another private conversational hypnosis lesson again.
"Its Like Magic...Absolutely Amazing Results"

"Igor is the definitive expert on the mind, on fast results, and a genius in the field of subconscious influence and change.
"He influences you consciously and subconsciously to release an impressive potential in people.
"Its like magic: he gets absolutely amazing results! If you want to work with the best work with him!!
"But be warned: he gets exceptional results by doing exceptional things... sometimes unusual things happen when you are around him."
David Taylor,
Global Leadership Expert,
Author Of The Best selling "The Naked Leader! "
www.nakedleader.com
"It's Clear, Your Course Is Exceptional"

"It's clear, your course is exceptional, and that after your total immersion, I have a real sense of knowing where I am heading on my exciting journey into hypnosis."
"In the past I was afraid of really doing hypnosis with people. I used other people's scripts and would be terrified of changing even a single word!
"Now I rarely use scripts any more. I have your trusted Street Hypnosis™ deck by my side and I do amazing work.
"I feel so confident and happy now that I have all these skills . I am a better hypnotherapist, a better language trainer and a better person...
"Thank you again for a Life-changing experience!"
Lesley Hossner
Language Trainer & Hypnotherapist
Stevenage, UK
Hypnotherapist For www.easystop.co.uk
Executive Member Of www.seal.org.uk
He could actually make a better living by charging "spare change" while enlarging his audience, than he could by teaching the few wealthy persuasion experts each month for his "Rolls-Royce and Rolex" fees.
And Igor agreed …. sort of.
Actually, he made me a deal. We could "test" this low-cost offer in a few places, and if it did well, then the deal was on.
If it didn't, however….
He Would Pull The Power Of
Conversational Hypnosis Course
Off The Market FOREVER
And Go Back To His Outrageous Fees
For Personal Lessons and Private Seminars
That means, if you're reading this message, this opportunity is still on for you right now.
This is an unbelievably exciting package … designed so you don't risk a dime checking it out at your leisure.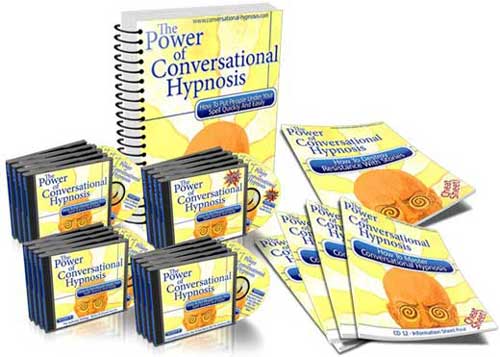 This One Of A Kind Course Includes Everything You Need To Know To Master … Absolutely Master ... The Art of Conversational Hypnosis
… In The Shortest Time Possible.
Nothing has been left out.
You get the same instructional format that Igor uses for his hyper-expensive personal lessons and seminars … with the added advantage that you have it recorded … so that you can "rewind" and go over any part you like until it becomes second nature!
You will discover:
The entire Conversational Hypnosis Protocol, Igor's most closely held and powerful teachings.

The powerful "hypnotic triple" command that SWAT teams use to force compliance … even in a fire-fight with hardened criminals.

How an instant rapport technique will get even strangers to open up to you … reveal their inner longings …. and give you all the clues you need to persuade them to do as you say.

The conversational way to get a sales prospect to imagine the intense feelings of owning what you are selling, so they naturally feel compelled to buy right now! You can help them intensify the feelings so strongly that all objections simply melt away.

The easiest way to join the elite group of "hypnotic persuasion experts" by using their secret patterns for influence …. (it's easier than you think).

Create an instant trigger to unleash your subjects deepest desires…. and how to point them in your direction… (Igor's innovative techniques are more refined and more powerful than any other).

A simple technique that creates amnesia for any objection your subject may have to your suggestions… they simply forget to remember what it was that might have stopped them from following your suggestions.

What it means when your subject "talks with their hands" and how to use their gestures to literally get inside their head.

How to know if a subject is "talking to themselves" with internal dialogue … and how to join that dialogue so that your voice seems like it comes from inside their own mind!
And that's just for starters!
In Fact Here's A Complete Breakdown Of This Amazing Course So You Can See The Immense Value You're Getting...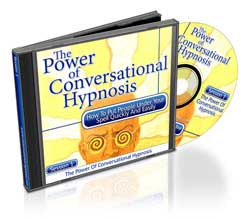 Session 1
"The Power Of Conversational Hypnosis"
You will begin by discovering...
The 3 keys to using Conversational Hypnosis to get what you want.

The "Big Picture" of what you will discover in this program and the new powers to influence people you'll have at your command.

Discover the truth about hypnosis, what's possible and what isn't. Knowing this will mean you don't waste time on impossible goals.

What actually happened in the CIA's "MK Ultra" project. Did they really create a "Kill On Demand" assassin?

Common myths about hypnosis. Don't fall for these or you'll end up making embarrassing mistakes.

Warning! There's a "Dark Side" to hypnosis that you may not know about. Every day negative hypnotic spells are affecting your life. The good news is that it's easy to protect yourself…when you know this simple secret.

Igor's powerful "4 Stage Hypnotic Formula". This is the key to mastering the power of hypnosis to influence people whenever you desire.

Two examples of how you can start to use Conversational Hypnosis right away to dramatically boost your effectiveness in everyday situations at work. (By the end of this program, you'll be the "Go To Guy (or Gal)" in a crisis…and have the added power, respect and influence that goes with that).

The telltale signs that reveal which people around you are actually in a trance…and why this is important.

A simple way you can immediately grab and maintain the attention of virtually anyone.

What hypnotists know that makes all the difference when you want to get someone's attention. It's easy to use this secret yourself.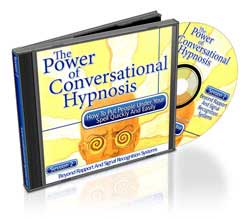 Session 2
"Beyond Rapport & Signal Recognition Systems"
You will uncover...
The "Golden Rules" that give you the power to quickly and easily connect with people so they like and trust you almost immediately.

Why a simple, but powerful, technique works like "Magic". People won't know why, but they'll be strongly drawn towards you…provided you…

Don't make this mistake! If you want to use the power of "Matching and Mirroring" you must know about this or you'll run the risk of being hated and rejected. This is where many so called 'NLP experts' screw up.

The 6 big blunders most people make that destroy any chance of creating a connection with someone…and 6 rules to follow to get the result you want.

Rapport Mistake #1 - It seems an obvious thing to do but too much of this will backfire and actually turn people off.

Rapport Mistake #2 – If you do this, people will be backing away from you before you know it. This is an example of the "Law Of Reversed Effect" and something few people know about.

Rapport Mistake #3 – Dumb salespeople do this all the time and it's guaranteed to cause rejection. Instead, use this simple, but very powerful technique that will build rapport surprisingly fast.

Rapport Mistake #4 – There's something you must have if you want to connect with someone. Without it, you'll be sabotaging yourself and not even knowing it. Igor shares 2 simple solutions with you. People will be amazed at how you seem to understand them completely!

Rapport Mistake #5 – Not understanding this simple truth about human interaction can provoke distrust and dislike. Igor reveals how to avoid this and ensure that people will always want to talk with you.

Rapport Mistake #6 – It's a disturbing experience when you meet someone you know and they seem uncomfortable with you. Igor reveals the reason and how to make sure it doesn't happen to you again.

Introducing "Hypnotic Rapport". This little known skill takes your ability to create relationships far beyond anything you've experienced.

Why Hypnotic Rapport creates virtually "instant" admiration, affection, trust and friendship (and how you can have this ability yourself).

The little secret to using Hypnotic Rapport to build relationships with astonishing ease.

Hypnotists know this as an "Instant Rapport Killer". Make this subtle mistake and NOBODY will want to talk with you…ever! You probably won't even know what's happening until it's too late.

How to approach a complete stranger and immediately have them feel like they know and like you using the "Instant Rapport Technique".

Experience the power of "Instant Rapport" for yourself as Igor walks you through an actual hypnotic induction. And, just by listening, you'll be able to create Instant Rapport yourself.

When you know this secret, you don't actually need to approach people. They'll be compelled to approach you, not realizing that you're actually controlling the situation.

Rapport Hooks. What they are and how to use them so that the people you want to connect with actually want your approval.

You won't have to chase people when you know this secret. They'll be desperate to be friends with you.

The signs that let you know they're "hooked" and that they're ready to listen to you.

Introducing the "Signal Recognition System". This is your hypnotic "Compass" that helps keeps you on track to your goal.

How to quickly heighten your own state of awareness and sharpen your perceptions. Almost instantly you'll double or treble your hypnotic power.

Expert Hypnotists have a special skill that helps them perform incredible mental feats. It usually takes years to learn but simply by listening to this section with Igor, you'll have that ability any time you like.

12 things to look for that tell you someone is entering a trance and they're open to your suggestions.

7 Power Exercises For Rapport & Recognition
The 4 simple things you can do to quickly connect with anyone. You'll never have difficulty striking up a conversation when you use these simple tips.



How to create a powerful bond with anyone with the hypnotic Instant Rapport technique. Just follow these 5 simple steps.



Amplify your Mental Powers at will with this 7 step sequence.



Quickly become an expert at "Matching and Mirroring". It's easy when you follow these simple steps.



Follow this simple exercise to discover how to read people like an open book. You'll know what someone will say before they even know themselves.



Train yourself to effortlessly and naturally always be in your state of peak performance. Master this and everything you want will come to you almost like magic.



How in seconds, Igor can know more about someone than most of their friends do. You'll have this incredible skill yourself when you know the secret.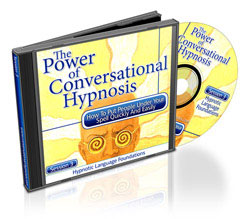 Session 3
"Hypnotic Language Foundations"
You will quickly discover...
How to cast a spell on people so that they are in trance and under your influence, without them even realizing it.

How the simple use of words will make someone open and receptive to your ideas and commands.

Why you must make your hypnotic conversations flow smoothly if you want the least amount of resistance to your suggestions.

4 Principles to make your hypnotic conversations as smooth and enjoyable for someone as sliding down a theme park water slide Do this and they won't want to stop listening to you.

Principle #1 – The Verbal Agreement Principle. When you do this properly, they'll agree with you almost automatically.

Principle #2 – The Plausibility Principle. The key to people agreeing with your seemingly crazy ideas.

Hear these 2 principles in action for yourself. Igor makes it simple for you to start getting results with them straight away.

Principle #3 – The "Piggy Back" Principle. When experts want ideas accepted with no questions and without a fight, they use this stunningly effective principle.

Principle #4 – Linguistic Bridges. The secret to effortlessly taking someone from one idea to the next so they end up exactly where you want them.

4 easy-to-remember "Words of Power" that make it simple to hypnotize anyone. Give me just 5 minutes and 32 seconds and you'll be able to create powerful trances yourself on demand.

Listen to this powerful example of an entire hypnotic induction that uses ONLY the 4 words of power - as you drop into a deep trance listening you'll know that the 4 words of power are really powerful!

Why the 4 Words Of Power work so well and how you can use them to best effect.

How to take 3 ideas, combine them with the 4 Words of Power and be so persuasive that you'll be irresistible. It's so easy, you'll want to use this straight away.

5 Power Principles used by every expert Hypnotist. With these secrets you'll have the same power to influence and persuade people to accept your wishes.

Multiply the 4 Words Of Power so that you can quickly and easily create an endless variety of persuasive arguments and proposals whenever you want.

See how a seemingly innocent discussion conceals the use of these shockingly effective hypnotic tools. People won't understand why, but they'll feel compelled to follow your instructions.

The greatest hypnotist of all time took over 60 years to discover and refine these persuasion secrets. You'll have them at your fingertips, ready to use to your advantage straight away.

Few people know about the "Birdwhistell Study". Yet it contains the key to increasing the power of your words by an incredible 14 times. Igor reveals how to take advantage of this rare knowledge.

How simple changes to your tone of voice can make all the difference in how someone reacts to you. Literally, it can make the difference between resistance and willing compliance.

The performance skill set that separates Masters of Hypnosis from the mediocre. Igor shares the 6 "Performance Principles" that will make you a star.

Performance Principle #1 – Going First. If you don't get this right, you'll ruin your chances of success. Igor explains what you need to do, before you even say a word, to put the odds in your favor.

Performance Principle #2 – Squeeze The Meaning. One of the secrets to true hypnotic charisma is the ability to bring your words to life with emotion. Igor shares how to do this with some simple but highly effective tips.

Performance Principle #3 – Emphasis. This is a real "Ninja" tactic. Something very subtle and so effective. Yet most people won't notice what you're doing as you send them messages on multiple levels.

Performance Principle #4 – Rhythm And Tone. You may not realize it, but you go into a trance when you listen to music. You can produce the same sort of effect when you speak. Igor shares how to add some "Rock Star" quality to your words.

Performance Principle #5 – Develop A Trance Voice. You've probably heard people talk about the "Voice Of Command". Well, it's myth that there's a tone of voice that can compel people to obey. The reality is more interesting and the right trance voice will be one of your most useful persuasion assets.

Performance Principle #6 – The 3 Tonalities. Did you know the English language has 3 basic tonalities? Each of them has a very particular impact on the power of your words. Used correctly, you can…



Subtly cast doubt without actually saying anything.
Create the urge to obey your instructions even if they sound like a normal question.
Get a "Yes" from someone, even without asking a question.
Use a sneaky way to undermine potential objections.
Gain an advantage in any negotiation.
Virtually compel someone to do something…even without a direct instruction.

7 Hypnotic Language Power Exercises
How to use the 3 Hypnotic Themes and 4 Words Of Power to help your friends and family. They'll be surprised, delighted and very grateful.



Quickly expand your "Hypnotic Vocabulary". Don't be surprised if people think you're a professional hypnotist almost instantly (if you decide to use your skills openly of course).



How to immediately use these new skills at work or at home to resolve problems and achieve more of what you want.



"The Voice" - People will love to hear your voice and be attracted to you.



Make this small change and you'll be amazed at how people will willingly follow your instructions.



Master these skills faster and easier with this simple exercise. You'll be shocked at what you can already do after such a short time.



Unleash your new found hypnotic skills on the general public. Warning! Be prepared for a new level of success in every area of your life – in business, social circles and your personal life.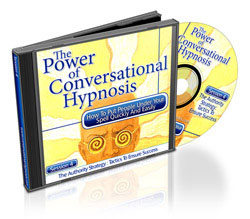 Session 4
"The Authority Strategy - Tactics To Ensure Success"
On This CD Igor Reveals...
The Authority Strategy. How to position yourself for automatic success. Get this right and people will automatically follow your suggestions, look up to you and crave your approval.

The 4 Power Tactics that have been proven to make you an authority and deliver the success you deserve.

Power Tactic #1 – How to gain, and correctly use, real status. The kind that means people not only respect you but admire you as well. Don't mistake real status for the inferior kind that comes with company positions and the like.

The Secret "power plays" people make that nobody wants to talk about. Igor breaks ranks and reveals the truth.

The secret to always being in control of any social interaction…even if the other person appears to be in a dominant position.

The astonishingly simple way to build your personal power and skyrocket your status…and you don't need to go into debt to do this.

Don't mistake "Force" for "Power". One will mean you're hated and rejected. The other means affection, respect and getting what you want out of life.

4 tactics to skyrocket your status almost overnight…

High Status Tactic #1 – What NEVER to do if you want to be seen as a real leader. Eliminate these "Status Blunders" and you'll instantly have more respect, authority and trust from people.

High Status Tactic #2 – It doesn't matter where you are, these simple actions will immediately make you stand out from the crowd and command attention.

High Status Tactic #3 – This tip from the animal kingdom will subtly signal to people around you that you're the "Top Dog" and they'll respond accordingly.

High Status Tactic #4 – A little-known fact that you can use so those around you will see you as calm, confident and in control at all times.

Power Tactic #2 – The Consistency Principle. Few people know about this but, correctly applied, it can instantly increase your status and authority. You'll find people willingly make, and keep, commitments…even ones that seem surprising.

Why "Party Pieces" are an essential part of every hypnotist's "Bag Of Tricks" and how you can use this idea to attract people to you in any situation.

Power Tactic #3 – It's all about "Agreement". There are 4 Agreement Tactics that will ensure you hear "Yes" almost every time you make a request.

Beware! Every hypnotist faces a dangerous enemy. It's called the "Critical Factor". Fortunately, Igor reveals the secret to bypassing this obstacle to your success.

Want to change someone's mind without any argument or conflict? This surprising insight gives you that power.

Agreement Tactic #1 – Bypass objections and resistance with this "under the radar" tactic. Igor demonstrates how you can make even an outrageous idea seem perfectly reasonable.

Agreement Tactic #2 – It might seem incredible, but there's actually a way you can get people to simply accept everything you tell them. Igor reveals how to do this.

Warning! You must understand and use this idea or you'll never achieve more than 10% of your goals, dreams and desires.

The special covert agreement tactic that makes people do the things you want and stop doing the things you don't want. The best part is they won't have any idea what's going on.

Agreement Tactic #3 – The "Yes" Sets. 3 ways to quickly and easily engage people so that saying "Yes" to you will seem the obvious thing to do.

Agreement Tactic #4 – The Piggy Back Principle, the "Trojan Horse" of persuasion tactics. Igor shares 3 examples of how to use this almost foolproof tactic to make people willingly follow your instructions.

Power Tactic #4 – Persistence. One of the overlooked keys to success in any area. There are 4 Persistence Tactics that guarantee greater influence and persuasion power.

Persistence Tactic #1 – "The Hypnotic Triple". More than triple your effectiveness when you apply this approach that will overwhelm resistance and objections.

Persistence Tactic #2 – Seeding Hypnotic Ideas. The key to solving the most intractable and stubborn problems. Here's how you can plant "sleeper" suggestions that quietly grow and undermine resistance. At the right time, you can awaken these hidden helpers to create the result you want.

Caution! Don't overlook this step otherwise your "sleeper" suggestions will be uncovered and uprooted before they have a chance to work.

Persistence Tactic #3 – The "Law Of Successive Approximations" or how you can achieve the seemingly impossible one step at a time.

The remarkable story of how a desperate charity worker was able to get $50,000 donations from previously cold-hearted skinflints and misers.

The simple change that Igor made to go from failure to success in dating.

Persistence Tactic #4 – The Law of Compounding Effect. How to create an unstoppable momentum so that people simply agree to everything you ask.

8 Power Exercises For The Authority Strategy
2 simple steps to using body language for greater influence and persuasion power.



Use this Instant Power Meditation to triple your personal power in only 5 days.



It's called the "Pygmalion Effect". Here's how you can use it to become instantly more attractive and desirable in any situation.



What to do so that other people will naturally adopt your point of view.



Do this and even your worst enemy will find themselves saying "Yes" to you.



How to use the Hypnotic Triple in your everyday conversations. You'll find people will automatically respond to you in a positive way.



An incredibly simple way to become the leader in any group. People will naturally want to accept your suggestions and ideas.



A practical way to start using "sleeper suggestions" to get your ideas accepted more easily.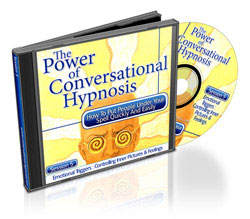 Session 5
"Emotional Triggers : Controlling Inner Pictures And Feelings"
Find out...
The "Master Key" to unlock the mind. It's called the "Access State Principle" and with this your powers of persuasion, influence and command will be greater than you ever thought possible.

Discover the real key to persuasion and influence. It's counter-intuitive and not at all what you might logically think.

A simple and unusual way to completely change what someone is thinking. They won't even remember what was in their mind just seconds before.

Discover the key to peak performance in any field. This secret makes the difference between being a champion and just one of the crowd.

An instant amnesia technique that you can use on people so they forget what they were thinking about. Even if they were frightened or upset, they won't remember what they were bothered about.

Emotional Triggers. Detonate a precise emotional response in someone any time you want. These triggers will help you get results and make changes faster and more easily.

An obscure Russian scientist gets the credit for discovering the secret of emotional triggers…but it's not true. Igor reveals the real story together with an important lesson for hypnotists.

It sounds like something out of a CIA mind-control manual. People following your instructions days or months after you spoke with them. Here's how to use this incredible tool…ethically and with integrity.

The correct way to create an Emotional Trigger. With this skill you can move people into positive states or even hypnotize them with a simple gesture.

Warning! 4 conditions that must be present to ensure success with your Emotional Triggers. Don't ignore these or you'll end up wasting time and energy.

The foolproof 4 step formula to create emotional triggers quickly and easily.

One of the hypnotist's key skills is being able to quickly get someone to feel or experience a particular emotion or state (It's called "State Inducing"). Igor shares with you 2 super effective ways to do this.

State Inducing Method #1 – If you can ask some simple questions, then you can quickly get someone in the right "mood". Igor reveals what to do and then takes you through an example so you can start using this method right away.

State Inducing Method #2 – The imagination is a powerful ally in creating vivid, intense feelings. Used correctly, it will help you inspire a wonderful virtual experience that you can use to create powerful triggers.

The 4 key secrets to using the imagination to best effect. You'll create experiences so real for people, they'll think it's actually happening.

Join Igor on a journey into your imagination and feel for yourself just how easy it is to create inspiring, thrilling experiences on demand.

2 further tips on how to turn up the dial in the imagination to get a Hollywood quality movie happening right there in their head.

There's a secret insiders use to turbo-charge the trigger process and make it almost foolproof. It's called "Intensifying" and there are 4 techniques to make sure you banish wimpy responses completely.

Intensifying Technique #1 – Simple suggestions that will turn a "ho hum" state into passionate intensity…with even the most reserved individuals.

Intensifying Technique #2 – Double, triple, even quadruple the effect by "Layering". It's powerful but you need to know one thing to get the best results.

Intensifying Technique #3 – Another advanced tip that's surprisingly easy to apply when you follow Igor's suggestions.

Intensifying Technique #4 – How to control inner pictures. Igor calls this the "Steven Spielberg" technique. Change their "mental movies" from something ordinary into a thrilling blockbuster.

How to get the result you want every time with emotional triggers…plus an advance look at a super effective covert persuasion tactic.

The ABSAIL formula for influence. The simple formula that summarizes everything you need to have the power and influence you desire.
3 Emotional Triggers Power Exercises
A simple exercise that will kick start your skills to make other people feel good to be around you.

How a few "innocent questions" can produce powerful feelings. You'll be surprised how easy this is.

The magic and power of stories to move people…and lead them exactly where you want them to go.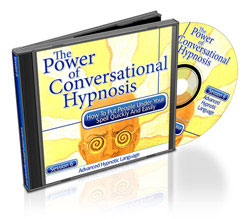 Session 6
"Advanced Hypnotic Language"
Igor reveals that...
Some words aren't simply words. They carry hidden power that influences people without them even realizing it. You'll discover the words that have this power and how to use them for maximum advantage.

Precision Language Secret #1 – Hot Words. These could be called "Dynamite" words because of the explosive emotional impact they can have on people. Use them carefully.

3 tips to using Hot Words for maximum impact – where to find them, when to use them and how to use contrast to magnify the effect.

Precision Language Secret #2 – Hypnotic Words. Can mere words on their own put someone in a trance? You'd better believe it. You need to know these words both to increase your own hypnotic powers and to avoid falling under someone else's spell.

The 2 things you must know to use Hypnotic Words naturally and effectively.

Precision Language Secret #3 – Hypnotic Themes. In your hands innocent, everyday activities become the means to mesmerize people and lead them into a trance.

Precision Language Secret #4 – Personal Trance Words. Everyone has them and they have virtually no choice but to respond to them. Press the right button with the right word and they'll do exactly what you expect.

The secret to discovering someone's Personal Trance Words and the key to then using them with precision and maximum effect.

Precision Language Secret #5 – Action Accelerators. How to compel action right NOW with no questions and no hesitation. Use this correctly and the effect will be like a dam bursting as they rush to do exactly what you ask.

Precision Language Secret #6 – Anticipation Builders. The secret that drives people into an irrational frenzy. Apply this correctly and people will be so eager to follow your directions that you'll need to hold them back.

How to ratchet up the power of Anticipation Builders to produce an awesome effect when you finally make a request.

Precision Language Secret #7 – Language Softeners. Sometimes you'll want to adopt a more subtle approach. Here's how to wrap a velvet glove around your steel fist of persuasion to totally dissolve any resistance.

Use these covert tactics to avoid damaging confrontations, cover up potential blunders and gently steer people to where you want them.

Listen in as Igor masterfully weaves the 7 Precision Language secrets together into super powerful demonstration for you.

The 7 Precision Language Secrets make up "Hypnotic Language 102". You're now ready to graduate to "Hypnotic Language 103" with 2 further "Power Tips" that will put you in the elite of persuasion experts.

Power Tip #1 – How to use mixed messages to communicate on multiple levels. While they're listening to what you seem to be saying, your real message gets through unhindered.

Power Tip #2 – The Language Of Confusion. Become a Master of this conversational "Ju Jitsu" and the door to their mind will be wide open to your suggestions and requests. Igor reveals 5 key "moves" to make you a "Black Belt" in persuasion.

Double negation. A powerful trick to melt resistance to your suggestions.

There's a limit to the amount of information the conscious mind can handle. Here's how to exploit this vulnerability to sidestep objections.

A tiny little trick, that won't even be noticed, that has the power to induce a deep trance surprisingly quickly.

Used correctly, this tactic can be devastatingly effective. SWAT teams rely on it in "Life And Death" situations. Your need might not be so dramatic but you can use this to totally disarm people and have them meekly comply with your requests. Using this is like pressing a "Reset Button" in their brain so they "reboot" into a trance and simply comply with your request.

The "Amnesia Technique". How you can make people forget problems, arguments and unhelpful complications. If they were arguing with you, they won't remember what they were bothered about.

Warning! After listening to this demonstration of the "Amnesia Technique" you may have to read the transcript to know what you've just forgotten!

The covert power of hidden suggestions, how they were discovered and the science behind how they work. This is a potent but little known technique that you will master to astonishing effect.
9 Advanced Hypnotic Language Power Exercises
How to make hidden commands and suggestions a natural part of your everyday conversations.

Tips on how to conceal your hidden commands and suggestions in seemingly innocent statements or stories.

How to slip secret messages into your conversations using a simple trick that won't be noticed.

The handy resource that provides a shortcut to success with hidden suggestions and commands.

The secret to using hidden suggestions and commands so that they are virtually impossible to resist.

A super subtle way to use eye contact to implant hidden suggestions. They will never know why they are following your commands.

A simple way to always have the right hypnotic word for any situation. Do this and you'll never be lost for words.

How you can create a Personal Trigger Word that will automatically make people feel good to be around you. You'll be more popular and charismatic as a result.

The fun and easy way to start using confusion to boost your hypnotic skills.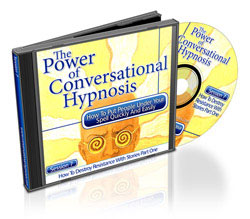 Session 7
"How To Destroy Resistance With Stories"
You'll hear that ...
Throughout history, the great storytellers have been admired and revered for their ability to move, inspire and influence people. You'll discover their secret to magical storytelling and how to transform your ability to influence and attract people to you.

The true power of stories and why they influence people so strongly. Use this power wisely and your hypnosis skills and influence will increase dramatically.

Stories come in many different forms. Each is effective in a different way. You'll discover how to use the right story type at the right time to get the result you want.

4 ways to use a story to bypass conscious objections and resistance and make sure your message is heard and acted on.

How to subtly include trance themes within a story. Remember, when someone is in a trance, they are more open to your suggestions.

How to achieve remarkable results by placing embedded suggestions in your stories. You'll discover the famous "Tomato Plant" story that Milton Erickson used to help a chronically ill patient when all else failed.

An "Isomorphic Story" might sound like something from a geometry class. Don't be alarmed. In fact, it's a powerful way to get someone totally involved in your story and reach your desired conclusion.

How to use stories so that people think they are acting on their own free will, but in fact are doing exactly what you want them to. The great boxer Muhammad Ali knew this secret and used it to help him in many of his victories.

The 3 Master Keys to telling a compelling story to both attract and influence your listener.

The hidden structure of hypnotic stories. This is the key to holding attention and making sure your real message gets through.

How to turn an ordinary story into a good one and a good story into something truly memorable. Few people know how to do this and you'll be a rare storyteller and person of influence with this secret 4th key.

Anyone can tell a good story, once they know about the 4 keys. Igor demonstrates how easy it can be by creating a story spontaneously and without any preparation.

The surprising and highly beneficial side effect of being a good storyteller. You'll need no encouragement to perfect your storytelling skills when you hear about this.

99% of people think they can't tell a good story. The truth is that everyone has this talent but few actually realize it.

A fatal mistake that destroys any chance of telling a good story. Avoid this or you'll damage your ability to persuade people.

A simple mental trick that guarantees you can instantly tell spellbinding stories whenever you want. You don't even need any time to prepare before starting your story.

Welcome to Igor's "Strange New World". It might sound bizarre but in fact this unique strategy opens the door to recalling actual stories from the past, creating new stories and captivating your listener every time.

Join Igor on a journey to the "Strange New World". You'll experience for yourself how easy and enjoyable this can be and you'll quickly be exploring your own new worlds.

Igor reveals the insider tricks and tips to ensure a fun, enjoyable and valuable experience every time you visit the "Strange New World".

The secret to unlocking your storytelling genius so that you can effortlessly spin wonderful and compelling stories at will.

The movie "Forrest Gump" contains much hidden wisdom. Here's a fun game inspired by a scene in the movie to really stimulate your inner creativity.

Entertaining people with your stories is great. But as a hypnotist you want stories to do more than just entertain. Here's how to make your stories powerful vehicles for persuasion and influence by covertly including hypnotic themes, ideas and commands.

More tips and tricks from the masters of storytelling to enchant your listeners and open them to your suggestions.

Igor and the Caterpillar! There's an important lesson for you in this story about the principle of "Incorporation". This will be vital to adding persuasion power to your stories.

How to Incorporate specific items and ideas in your own stories. You'll be pleasantly surprised at how easily you master this skill with this exercise.

How to become a true storytelling expert. Igor reveals 5 key Insider Tricks that master storytellers know and use.

The surprising thing that stops many people from becoming great storytellers. Fortunately, it's easy to overcome as Igor explains.

How to enlist your unconscious mind as a powerful ally to smash through a barrier to your creativity. People don't like to talk about this but you need to make this breakthrough to become a truly great storyteller.

The simple technique that ensures your stories will be vivid, intense and catch the attention of your listener.

Nobody likes boring stories. You won't run that risk if you follow these simple suggestions.

A powerful technique to refine your storytelling skills, amplify your creative abilities and tap into the amazing stories within you.

How to make your stories even richer, more powerful and more enthralling with the "Rule of 3". This will also dramatically increase the persuasive power of your stories.

A demonstration of the "Rule of 3" with tips, insights and guidance from Igor to make it easy to increase the persuasion potency of your stories.

The practical and useful way to weave Emotional Triggers into your stories. This will make your stories more compelling as well as increasing the impact on the person listening to you.

Excitement and anticipation are some of the best ways to captivate your listener. Igor shares a simple story that will have you on the edge of your seat…and then reveals exactly what to do to enchant listeners yourself.

2 storytelling insights you must know about if you want to guarantee compelling stories that have the power to persuade.

How to overcome "Storyteller's Block" and remove the unconscious barriers that can hold back your natural storytelling ability. This will save you from ever being lost for words.

Sometimes the best thing to do is let go and allow a story to evolve naturally as you go. Here's how to put your storytelling on "autopilot" and get great results with less effort.

4 Master Storyteller's Strategies to go from clueless beginner to silver-tongued teller of tales in record time.

The key to finding authentic, true stories that connect with your audience in the right way.

The best way to create your own "on demand" library of compelling stories that you have ready to attract and enthuse listeners at any time.

How to effortlessly tell hundreds or even thousands of compelling stories without having to memorize any of them. Discover why it's actually better if you don't memo rise entire stories.

How to really capture the attention of someone and amplify the persuasive effect of a story. Do this correctly and they will feel the message of the story was meant just for them.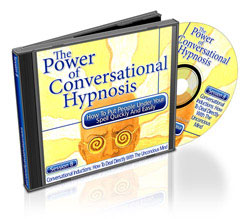 Session 8
"Conversational Inductions : How To Deal Directly With The Unconscious Mind"
When you listen to this CD...
Igor reveals how to conduct conversational inductions and communicate directly with the unconscious mind. You'll experience the power of hypnosis and, more importantly, practice the arts of persuasion yourself..

The 4 essential steps of the powerful Hypnotic Protocol. Every successful use of hypnosis involves these 4 steps. Without them you risk disappointment and failure.

The 3 secrets to mastering Conversational Hypnosis as speedily as possible. Follow these tips and you'll soon be confidently using hypnosis to achieve your goals.

How to begin your journey to mastery with Conversational Hypnosis. You might be surprised at the first step but it's essential to your success.

How you can make your hypnosis less and less obvious to people. People will simply think you're holding an ordinary conversation…while being unaware of the powerful principles of persuasion you are applying.

2 things you must do to develop your persuasion skills in the shortest possible time.

The amazing "60 Second Hypnotist" exercise. It sounds incredible but you really can perform a valuable hypnosis in less than a minute. Igor reveals how to do this yourself.

Igor's private tips to ensure success as a "60 Second Hypnotist" and have friends and people you know lining up to be hypnotized (you'll get lots of hypnosis practice as a result).

The 4 simple steps that guarantee someone will enter a trance state.

When you first start out learning hypnosis, you might feel a little anxious about practicing your skills with people. This simple tip removes any pressure and will let you gain confidence and experience while making it fun for everyone involved.

The "60 Second Hypnotist" exercise might seem elementary, but it conceals the use of powerful hypnotic tools. Igor dissects the exercise for you and reveals the extraordinary effectiveness of seemingly simple steps.

Hear for yourself how to be a "60 Second Hypnotist" as Igor takes you through the exercise and points out what's actually going on at every stage. You'll get lots of "Ah-ha" insights and be ready to do this yourself after this demonstration.

A sinister figure in fiction is the Hypnotist who can mesmerize a person just by gazing into their eyes. Is this really possible? Actually it is…but not quite in the way you might think. Igor reveals the truth behind the "Hypnotic Gaze".

Separating fact from fantasy about the Hypnotic Gaze. What you can and can't achieve simply by gazing into someone's eyes.

The 5 secrets that explain the real power and effectiveness of the Hypnotic Gaze and how to apply them yourself.

Why eye contact is such a powerful way to attract attention and how it really can start to put someone in a trance.

The reason why someone will more readily respond to you when you make eye contact the right way.

It might sound incredible, but without saying a word you can make someone start going into a trance. The scientific explanation for this is quite fascinating and will help you apply this skill.

Warning! The last thing you want is someone in a trance getting aggressive or afraid. Here's how to make sure that never happens to you.

One of the secrets of the Hypnotic Gaze is that confidence breeds success. Here's something to do PLUS 7 things to avoid if you want to project confidence and authority.

The telltale signs that reveal when someone is about to go into trance. This knowledge will enable you to speed up what's happening and increase your control of the situation.

The 2 types of trances and the differences between them. Knowing this is essential if you want to become skilled at using hypnosis for greater power and influence.

4 simple steps to creating a powerful Hypnotic Gaze Induction.

Igor takes you step by step through the Hypnotic Gaze induction. You'll quickly understand how to use this powerful persuasion tool yourself.

The "Inner Circle" secrets to using the Hypnotic Gaze induction. Igor shares what the experts do to create the greatest persuasive effect.

Join Igor for a walk through the Hypnotic Gaze induction in action. Even though you'll be listening to the demonstration, it will seem as if you really are gazing into someone's eyes.

One of the secrets to being a good hypnotist is actually to be good at being hypnotized. This exercise will help you build one of the key skills of hypnotic power.

What really went on in that Hypnotic Gaze induction? You might think you know but check if you missed anything as Igor provides a complete explanation of what he did.

Please don't miss this section. Igor shares some very subtle but very powerful techniques that amplify the persuasive power of the Hypnotic Gaze induction. These distinctions make the difference between being an expert and being a novice.

In this simple, but powerful demonstration, Igor draws together many of the lessons from the program up to this point.

3 refinements you can use to covertly include the Hypnotic Gaze induction in any conversation. People won't realize what you're doing and they'll be wide open to your influence.

3 Ways you can conceal the Hypnotic Gaze induction in any conversation. This is "stealth" persuasion that's virtually impossible to detect.
4 Power Exercises For Conversational Inductions
How to build your persuasion power swiftly with the 60 Second Hypnotist.

The natural way to apply the Hypnotic Gaze in ordinary, everyday situations.

A 4 step process you can use to include the Hypnotic Gaze induction in your everyday conversations. You control the degree of stealth and the level of influence you use.

How to conceal an hypnotic induction so what you're doing will not be recognized as anything out of the ordinary.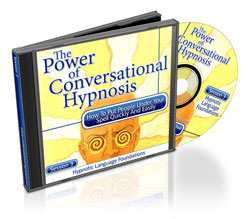 Session 9
"How To Destroy Resistance With Stories Part 2"
Igor shares with you ...
4 ways to use the persuasion power of stories to create the results and outcomes you desire.

How to use hidden suggestions in stories to incredible persuasive effect. Milton Erickson used this technique to achieve dramatic results in cases where everything else had failed.

When you control how someone feels, you can control how they behave. Here's how to include emotional triggers in your stories to establish emotional control.

How to completely transform how someone is feeling – even from dark despair to happiness and joy. Stories have the power to do this when you apply this principle correctly.

How to use stories to give advice without seeming to give advice. By doing this you can help people in situations where otherwise they would ignore you.

Sun Tzu said that "Every battle is won…before it is fought". Here's how to use stories to prepare in advance and ensure success.

Secrets that advertisers use to persuade you both to buy now and continue to buy in the future. You can apply the same ideas to your business.

Discover the persuasive power of nested loops and how to use multiple hidden metaphors. These techniques will exponentially increase your power to persuade and influence people…without them being aware of it.

The "Zeigarnik Effect". Use this powerful psychological tactic to keep someone's attention and also help them to learn and adapt more effectively.

There are 4 levels of nested loops. You start at the basic (but still powerful) level. Step-by-step Igor leads you up through the levels to the peak of mastery.

The simple way to construct a basic nested loop. It's just a tiny, but important, adjustment that transforms your existing skills into a potent new tool.

There are 2 different kinds of "Loops" ("Hard" and "Soft"). Discover the advantages and disadvantages of each so you can use the right kind to get the best results.

Level 2: Intermediate Nested Loops. Make these simple additions to your basic nested loops to engage your listener and make them more receptive to your ideas.

The secret master storytellers use so that every story is fresh, unique and exciting. You'll have the power to enthrall any audience with this secret.

Level 3: Advanced Nested Loops. Increase the hypnotic power of loops with special trance techniques that give you almost complete control of the outcome.

A way to influence someone so that they automatically take a desired action when required.

"Future Memories". They might sound strange but you can use them to virtually guarantee that something will happen exactly as you planned .

Level 4: Mastery Level Nested Loops. Igor reveals the 2 things to incorporate in your loops that will take you into the elite circle of Master Persuaders. Even trained hypnotists will be unable to detect or resist your power.

Nested loops in the "Real World". How to actually design your own nested loops to increase your power and create the outcomes you want.
This Session Also Includes A Special Bonus "Cheat Sheet" To Help You Assimilate This Powerful Knowledge.

It's Like A Secret Treasure Map Of How To Structure An Irresistibly Powerful Hypnotic Story.
7 simple steps to creating hypnotic loops that will transform your ability to persuade and influence people.

A tip to boost your creativity and always have the right story available to use in your hypnotic conversations.

The key to powerful and effective storytelling. Without this people will find your stories dull and uninteresting and you'll fail to get the results you want.

Igor shares an insider's tip you can use to safely test your nested loops and avoid potentially embarrassing mistakes.

How to become a natural storyteller and effortlessly enchant an audience at any time with stories that both entertain and persuade.
4 Power Exercises To Destroy Resistance With Stories
How to create a basic set of loops AND be able to instantly use them in everyday conversations.

One of Igor's favorite ways you can see and hear master storytellers in action. Not only will you improve your storytelling skills, you'll have a lot of fun as well.

Tips to add hypnotic power to your nested loops.

The secret to taking an elementary story and transforming it into a masterpiece with incredible power of persuasion and influence.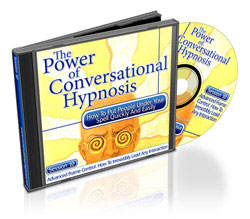 Session 10
"Advanced Frame Control - How To Irresistibly Lead Any Interaction"
Igor opens up the power of ...
"Frames". What they are, why they're important and how you can use them to exert control in any situation.

What someone hears you say will depend totally on the "Frame". Control the frame and you control what they hear.

How you can use frames to totally transform any conversation or social situation. Go from negative to positive, conflict to harmony, in just seconds.

How to use frames as part of your "covert" arsenal of persuasion tactics to bypass the resistance of the conscious mind.

Warning! If you allow this to happen, even kind and charitable acts will be made to appear evil and manipulative. Fortunately, you can prevent this with some simple tactics.

"Frame Wars". Every time you come into contact with someone, two different views of the world bump into each other. The dominant view will largely determine what happens. Knowing how this works, you'll have an advantage in any social situation.

How to come out on top so that you're the one in control and setting the agenda. This can make the difference between being an unwanted pest and a welcome guest.

How and why people covertly seek to undermine your influence. Keep these psychic intruders at bay with these simple tips.

Winning the Frame Wars. There really is a "Dark Side" out there. Here are 4 "Jedi" Power Tactics to maintain your own position and dominate any opposition so that you determine the outcome.

How to avoid losing control of a situation and ending up in a submissive, weak position.

How to frame the agenda in advance so that the outcome is almost certain to be as you desire. It's like an inoculation against objections and resistance.

You can easily neutralize objections and resistance with a deceptively simple tactic. By using this tactic you'll swiftly regain control and influence over the situation.

Sometimes, your only option is to play "Hardball" when you encounter someone who wants to dominate you. Here's how to launch a devastating psychological "Blitzkrieg" to crush unwanted opposition and bend them to your will quickly.

How to create and maintain powerful frames - these will be so strong they'll stand up to the toughest challenge.

Warning! These mistakes will sabotage your influence without you realizing what's happening. Avoid these things or you run the risk of humiliation and rejection.

Discover Igor's "Secret Moves" to shrug off attempts to dominate you.

There's a "Psychic Sonar" that people use to make sense of the world around them. You can use this to influence people and get them to see things your way.

How to use 2 subtle outside influences to exert an iron grip of control over any situation. Use these 2 things correctly and your power will be almost irresistible.

3 tactics to resist challenges, deal with objections and stay in control of even the most stressful situations.

Discover 2 powerful frames that you can use to increase your personal power and make your life richer and more abundant in every way.

The secret to a life of abundance and riches. You can make your limitations a thing of the past and it's easier than you might think.

How to stop bad things "just happening" to you. Some people seem to just effortlessly sail through life and everything goes their way. This isn't mere chance. Discover the secret to creating your own destiny and the life of your dreams.
7 Power Exercises To Irresistibly Lead Any Situation
How to become a "Frame Detective". A simple question to use so that you instantly understand the subtle influences at work in any social situation.

The shocking truth about the daily assault on your mind. Here's how to protect yourself from media brainwashing and shameless political spin.

How to develop a "Zen Master" presence and remain cool, calm and collected…whatever the pressure.

How to make sure it's impossible for someone to disagree with you and that they are left with no other choice but to do what you wish.

How to use some simple questions to change your reality and bring more abundance, happiness and fulfillment into your life.

A lesson from "Pollyanna". Use this simple phrase and you can help make the world a better place as well as transforming your own life.

Lessons in influence and persuasion from ancient Greece. Even after 2,407 years the power of these principles is undiminished.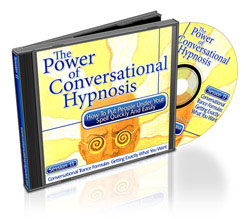 Session 11
"Conversational Trance Formulas - Getting What You Want"
You'll be able to use...
The LIFE checklist to ensure you use all of your hypnotic skills in a conversation. This simple checklist will improve your results dramatically.

The LIFE checklist in action. 4 simple questions to use that will guarantee your hypnotic conversations are powerful, full of energy and highly effective.

Discover Igor's unique P-CAT formula to help people overcome problems and make beneficial changes in their life. Your ability to help and influence people will reach a new level when you apply this 4 step formula.

How to use the P-CAT formula to get the best results. Igor shares the insider tips and distinctions that masters of hypnosis use.

3 ways confusion actually helps you in any hypnotic conversation to clear away obstacles to getting the result you want.

5 ways to reach into the unconscious mind to resolve problems and create breakthroughs.

Join Igor for a demonstration of how you can use the P-CAT formula in a natural, relaxed and highly effective manner.

Now here are the hidden secrets in that demonstration that you can use to refine your problem solving skills and be even more effective.

It sounds incredible, but when you use "Future Memories" correctly a person will reveal to you exactly what needs to be done to resolve a seemingly "impossible" problem. This was one of Milton Erickson's "Secret Weapons" when everything else had failed.

How experts use 3 powerful tactics to create Future Memories for people in a way that's easy and works every time.

Post Hypnotic Suggestions. How to ensure someone will follow your instructions, when you're not even present. This is sometimes the only technique that will get the result you want and every expert has this in their hypnosis toolkit.

3 conditions that must be present if you want your post hypnotic suggestions to achieve the result you want.

How to install a Post Hypnotic Suggestion. Follow these 5 simple steps and you'll get great results every time.

Hints and useful suggestions you can use when installing a Post Hypnotic Suggestion. Milton Erickson used these ideas himself.

Amnesia is a powerful tool to make hypnosis more effective (By making people forget certain things, you remove potential interference with what you're doing). Here are the 3 quickest and easiest ways to create amnesia.

Fractionation. This is when you repeatedly put someone in a trance, bring them out and then put them back in again. It's a great way to create amnesia and make your hypnosis more effective. Here are some of Igor's personal tips to using this fascinating technique.

Exposed! Igor's "COMILA" formula to create positive changes and new behaviors in people even in the face of obstructions and interference.

Motivation. It seems like everybody is talking about it, but few people really understand it. There's a critical distinction that you must understand if you want to have any chance at all of properly motivating someone. Igor explains this in detail.

The 2 fundamental types of motivation that drive all human behavior. They are both important and you'll need to know when one will be more effective than the other.

How to use the COMILA formula to create powerful motivation for change and direct that momentum to create a specific result.

The foolproof guide to using the 6 steps of the COMILA formula. With this roadmap plus the tips Igor generously shares, you'll have the power to help people in a dramatic way.

Avoid This Pitfall ! There's a huge mistake many people make when they try and create change or get someone to take action. Don't fall into this trap or the result will be frustration and disappointment.

The surprisingly simple secret that you can use to help people make massive changes that might seem almost impossible.

A demonstration of the COMILA formula in action. If you've ever been in a panic about deadlines or an upcoming exam, you might well find this useful yourself.

There's a huge amount in the COMILA demonstration. Igor explains everything that's happening both on the surface and at a deeper, less apparent level. These insights will make you more effective and build your own persuasive power.

You will now have everything you need to be a Master of "Conversational Hypnosis". Now, as they say in the Nike ad, "Just Do It!".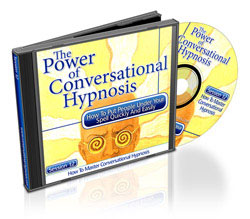 Session 12
"How To Master Conversational Hypnosis"
Finally you'll have...
The 9 Steps and 20 Master Techniques that will make you a Master of Conversational Hypnosis.

The trick to avoiding overloading your mind with too many details at the same time.

What to do at every stage so that you are completely confident about your ability to use Conversational Hypnosis to get results.

Step 1 (Master Techniques 1-4). Understanding hypnotic language. This is the foundation of your ability to persuade and influence people.

Step 2 (Master Techniques 5-8). How to create the right atmosphere and conditions so that people are naturally open to you.

Step 3 (Master Techniques 9-10). Adding hypnosis to your conversations to be able to communicate directly with the unconscious mind.

Step 4 (Master Techniques 11-12). Bypassing the conscious mind to avoid resistance to your directions.

Step 5 (Master Techniques 13-14). Dissolve any remaining obstacles so that there is virtually no defense against your suggestions.

Step 6 (Master Techniques 15-17). Using stories and descriptions that captivate the imagination to further increase your ability to persuade and influence.

Step 7 (Master Technique 18). Adding Frames to define and control the ground rules for any situation. By doing this you control what outcomes are possible.

Step 8 (Master Technique 19). The hypnotic formulas to make your goals a reality.

Step 9 (Master Technique 20). How to become a Master Hypnotic Storyteller, someone who can inspire, captivate and move people to action.

How to go beyond merely applying techniques to make Conversational Hypnosis a natural part of who you are and what you do every day. You'll be charming, influential and persuasive naturally and effortlessly.

A complete checklist of the 53 special skills and tools of influence and persuasion that will be at your command when you complete "The Power Of Conversational Hypnosis" program.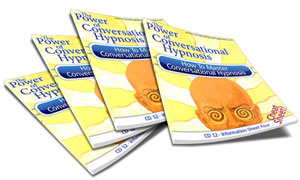 This Session Also Includes FOUR "Cheat Sheets" Setting Out Igor's 9 Step Blueprint For Compelling Almost Anybody To Do As You Say!
"I Found Myself Quickly Putting People
Into Hypnotic Trances"

"From the first moment the course started… I was completely amazed… I found myself quickly putting people into hypnotic trances ..."
"Powerful hypnotic language suddenly seemed to naturally flow from my mouth.
"It seemed so simple, completely natural and very, very effective.."
Marc van der Linden
Systems Engineer
Antwerp, Belgium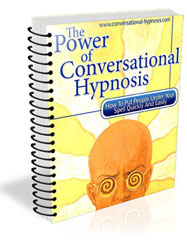 Your exciting course,
The Power of Conversational Hypnosis
'How to Quickly and Easily Put People Under Your Spell And Get Them To Do What You Want'
...also includes a manual with references to every essential pattern, technique, exercise and hypnotic suggestion required to command the respect and compliance of your subjects.
Your detailed instruction manual also includes FULL Transcripts of all sessions.So you'll have even more detailed information about your new powers of persuasion.
And you'll always have an easy reference right at your fingertips!
You can read this manual at work, before sales calls, or use it to "brush up" before an important meeting.
"Expertly Presented. This Is An Essential Book"

"Igor has created a refreshing read, expertly presented…
"This is an essential book if one is interested in utilizing hypnosis"
Georges Philips,
Founder & Director of Training
The International College of Eclectic Therapies
The Association of Analytical and Cognitive Therapy
Author of Analytical Hypnotherapy Vol's 1 and 2
www.philipscoaching.co.uk
Of course your new skills can go far beyond control, persuasion and influence...
You'll Be Able To Create The Life YOU Want
Here's just a few of the letters Igor and I have received about this groundbreaking course and how it's radically changed people's lives for the better...
"Now I am Living The Lifestyle
I Always Wanted!"

"12 months ago I was working for one of the top investment banks in the world. The work was good, the pay was exceptional, I had everything I could ever aspire to as a young man… but there was something missing – I wasn't happy.
"Monday mornings were the worst. I started wishing my weeks away.
"I realized that I would be wishing away the next 40 years of my life!
"But then I discovered Igor's Power Of Conversational Hypnosis course and I realized all I needed was the tools for creating the lifestyle I wanted most.
"I started to apply everything I learned in his course. My improvement sky-rocketed and now I am living the lifestyle I always wanted!
"Now I literally jump out of bed every morning, excited to see what the day ahead has to offer. In fact I am more excited on days in which I get to do some "work" now, than on my "days off" – that is how much my life has changed!"
Andy Wilkinson
(Ex Unhappy Banker)
Successful Entrepreneur
Clapham, U.K.
"I Now Have A Great Relationship With A
Beautiful, Loving Woman"
"I have spent the last six years developing myself. I have tried everything out there: Goal Setting, Positive Thinking, Eastern Philosophy – I even took up Tai Chi.
"But there were things still missing from my life. It's ironic: as a Kiwi I'm naturally a friendly and chatty guy. The problem is that I didn't used to "get" people. Empathy to me was just a curious concept.
"So I never had really "intimate" relationships.
"Then I stumbled across Igor's course...I learned loads of things. The strange thing is that I could feel things happen in the back of my mind. It was as though someone was lifting invisible barriers from my mind, leaving me feeling more free and easy.
"The really crazy thing is what happened after...I found that somehow I was getting much better rapport with people. Work colleagues seemed to be nicer to me. My friends seemed to be opening up to me more.
"But the best thing is that I now have a great relationship with a beautiful, loving woman. She's always telling me that I am one of the few people that actually "gets" her!"
Paul Mckenzie
(Found A Beautiful Loving Women)
IT Consultant For Top Banks
Manhattan, NY, USA
"They Laughed When I Told Them I Could 'Cure' A Phobia In 5 Minutes… 5 Minutes Later They Just Stared In Amazement As My Phobia Client Calmly Looked Out The Window – On The 40th Floor!"
"Igor, I used to be a very shy Computer Programmer. I didn't like being this shy and awkward around people.
"I wanted to have lots of friends, be the center of attention and show people that there was more to me than computer code and technical jargon.
"But I didn't know how.
"I remember seeing a Hypnosis show one day and thinking: 'If only I could do something like that – I wouldn't have to feel this awkward anymore!'
"I looked at how confident and charismatic the hypnotist was. I wished I could be like him…
"Then I came across you. And boy did it change my life!
"I've had much, much more than had my moneys worth! – I learned the one thing I wanted most in my life: how to make friends and get complete strangers to like me.
"I was so excited!
"Then, things just got better...I learned how to hypnotize people. I was doing it for real just like the guy in the show!!
"A few weeks later, I was out meeting my ( NEW!!) friends. I told them that I was planning to change jobs and become a hypnotherapist.
"They just laughed at me when I told them I could "cure" a phobia in 5 minutes.
"So I asked about until I found a woman who had Vertigo – a phobia of heights. I asked her if she wanted to be my demonstration client and she agreed.
"5 minutes later they just stared in amazement as my phobia client calmly looked out the window – on the 40th floor!"
"Word spread and now I have a busy hypnotherapy clinic in Central London, doing a job I really love.
"The best bit is that for the first time now I am my own boss – in more ways than one!"
- Name Withheld By Request -
(Ex Unhappy & Shy Loner)
Busy Hypnotherapist
Central London, U.K.
"Improved My Communication Skills To Bring Greater Wealth, Success & Time"
"I really loved this product. As each session builds in the others, I found myself using the principals involved.
"As a Chartered Accountant I use these techniques to help clients understand what is really possible in their business if they apply proven strategies.
"This program has helped me improve my communication skills to bring greater wealth, success and the most valuable resource - time.
"Thanks Igor & Cliff."
Gordon D'Silva
Gordons Knight & Co
Chartered Accountants
London, U.K. SW19 1AY
Are all these people who have been so successful with The Power Of Conversational Hypnosis any different than you?
No, they are not.
They represent seasoned professionals, rank amateurs, total beginners, and life-long persuaders who face the same challenges that you do.
The only thing they did was to put their doubts aside… and give The Power Of Conversational Hypnosis an honest try.
Of Course You May Have Doubts…
Is This Too Good To Be True?
If you too can simply put your doubts aside for a short time you will see for yourself just what it's like to …
Influence anyone to follow your lead
Get clients and customers to happily buy more
Negotiate with stellar success
Compel colleagues to do what you suggest
Get just about anyone to say "yes"
Convince children and teens to obey your instructions
Keep your lover(s) eternally loyal
Even Better,
You'll Get The Same Instruction
For a TINY Fraction Of What Everybody
Else Had To Invest!
Please Listen: A lot of people all over the world are going to be furious with me for sharing these "secret weapons" of persuasion with you… especially since you'll be getting it for less than 3% of what some of them had to invest to get it!
But that's just too bad.
It's been a secret for too long. Oh, this stuff will NEVER become common knowledge – after all most people just don't have the guts to command others to obey their will.
That's just human nature. Most folks are just too set in their ways to …
Defy The Lies
That Keep Them
Puny, Powerless And Poor!
But if you have stayed with me this far – you aren't like "most folks" anyway.
So here's the low down...
Igor felt his course should be at the very minimum $697. After all that's just 10% of what his lessons usually cost.
And that would be more than fair.
But I've haggled and haggled with him to reduce it further to make this available to more people during its initial launch.
And I've secured a very temporary discount of $500!
So when you click the order button below your investment in yourself is just $197
You couldn't even get Igor on the phone for $197 --- remember, hundreds of people have happily shelled out thousands of dollars for this precious information.
This, my friend, is the bargain of a lifetime if you want more personal power, more authority, and more persuasion-power. What's more, the money is actually irrelevant, because…
You Also Get A Full 8 Weeks No-Risk
100% Money Back Guarantee
Here's how it works: Order your personal copy of the course, and use it as if you own it.

If, for any reason, or for no reason at all, you aren't completely satisfied within 8 entire weeks...

(by which time I had made an additional $22,000.00 dollars and blasted my self-confidence to the stratosphere!)

...just send me a message …. and I will personally guarantee that you get a complete refund of what you paid for the course.
No questions asked. No forms to fill out. No hassles at all.
How Can I Afford
To Be So Generous?
Easy --- so far, every single person I know of who has experienced the thrill and power of Conversational Hypnosis has been using it ever since … with results that – as you saw in the above testimonials – almost defy belief.
So I'm pretty darned confident that it will work magic for you, too.
And you have absolutely nothing to lose with the super-generous money-back guarantee!
Sometimes It's Hard To Make A Decision With Total
Confidence, Even With A Great Guarantee
Like I've Just Given You.
Because of this, for a limited time, I've put together special bonuses– just for owners of this 'Power Of Conversational Hypnosis' Course , and I'm GIVING THEM AWAY to customers who order right away!
It doesn't matter if you change your mind tomorrow, or in eight weeks, you still get to keep these bonus items!
4 Extra FREE Bonus Sessions For You...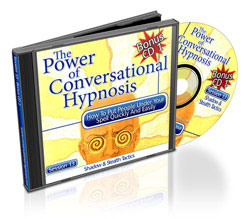 * Free Bonus 1 *
"Stealth & Shadow Tactics"
On Your 1st Bonus CD Discover
Stealth Tactics. What they really are and why you need to be able to use them if you want to be truly effective at persuasion.

The Ugly Truth. Sometimes there really are no good alternatives to Stealth Tactics. Igor explains why you must be able to use these techniques.

The big advantages of Stealth Tactics. Both for you and the people you are seeking to influence.

How to "Do Good By Stealth". You can help people without them ever having to know and you'll benefit as well.

Stealth Tactic #1. The Law Of Reversed Effect. How you can use their desire to resist you to get the result you want.

Stealth Trick 1. Law Of The Imagination. Take a tip from old fashioned stage hypnotists who use this law to dominate even the toughest subjects.

Stealth Trick 2. Linguistic Subtlety. How using one specific word will double your chances of success.

The 3 step formula to apply the Law Of Reversed Effect to completely bypass resistance to your suggestions.

Stealth Tactic #2. Redirect Resistance. How to create a "Win-Win" situation with a difference.

Why in many cases it's essential to use Stealth Tactic #2 to avoid causing problems for yourself down the road.

Stealth Trick 3. How to combine certain tactics to virtually guarantee they make the choice you want them to.

Stealth Tactic #3 – Refocus Attention. How to use the power of distraction to secretly remove any desire to resist your suggestions.

3 "Stealth Tricks" to refocus someone's attention and bypass resistance undetected.

Stealth Tactic #4 – Implication. By giving instructions in this indirect way, your message is heard by the subconscious mind but unnoticed and unblocked by the conscious mind.

Implication Tactic 1. How to use an innocent question to disguise your suggestion. People won't realize what you're doing.

Implication Tactic 2. When you use this correctly, there's no need to say anything at all to have people simply do what you want them to.

Implication Tactic 3. A subtle way to use your surroundings to influence people before you even meet them or say a single word. This is actually so powerful that you must be in control of this or you could actually sabotage yourself without realizing it.

Stealth Tactic #5 – Presuppositions. An incredibly powerful tool of influence and persuasion. Used correctly, you control what's actually possible in any situation.

3 categories of Presuppositions and how to use each of them to shape a conversation to avoid objections and make agreement to your suggestions the most reasonable thing to do.

The "Rule of 3" you can use to combine Presuppositions so that people will almost automatically go with what you propose.

Stealth Tactic #6 – Binds and Double Binds. How you can allow someone to think they have a choice but in fact they'll do what you want every time.

Psychic Self Defense. Every day you are at risk from Binds and Double Binds. Here's how to shrug off unethical attempts to manipulate you.

A powerful way to add hypnotic power to Double Binds so that whatever they might think, they will be following your suggestions.

A special bonus with a handy guide to understanding how both the conscious and unconscious minds work. This knowledge will make you much more effective in applying the principles of hypnotic influence and persuasion.
7 Bonus Stealth & Shadow Tactic Exercises
Some practical tips for applying these Stealth Tactics in everyday situations to get more of what you want.

Win bets or get an edge in any game with this deceptively simple stealth tactic.

A simple way to become skilful at using distraction in any conversation.

Use this simple idea and you can use this stealthy tool of influence the very next time you speak with someone.

Here's how you can get a "Million Dollar" education from masters of persuasion absolutely free. The secrets of using stealth tactics in the real world are there in plain sight for you. You just need to know where to look.

Most people are using one of the stealth tactics every day without realizing what they are doing. Here's how to detect what's going on and use that knowledge to direct events towards the outcomes you want.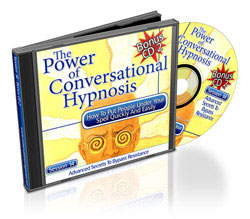 * Free Bonus 2 *
"Advanced Secrets To Bypass Resistance"
Revealed On Your 2nd Bonus CD,
The Piggy Back Induction. How to attach your idea to one that's already been accepted. When you do this your suggestion will be accepted without resistance.

The simple secrets to using the Piggy Back Induction for effective persuasion.

How to easily attract and then redirect someone's attention exactly where you want it.

Capture someone's attention so that they have no choice but to focus on where your directions.

A remarkably simple and effective way to build a "Yes Set" that naturally leads on to agreement.

How to make saying "Yes" the path of least resistance for someone.

The 4 simple steps to a successful Piggy Back Induction to use to get your ideas across successfully.

Always get your Piggy Back Induction off to a successful start with this tip.

How to add your suggestions and have them accepted without question.

How to make your Piggy Back Induction even more effective and persuasive with tips even many hypnotists don't know about.

2 alternative ways to use the Piggy Back Induction and how to get the best results in each case.

Be careful! You might just find yourself learning conversational hypnosis really quickly and easily as you listen to Igor take you through an actual Piggy Back Induction.

4 ways you can refine the Piggy Back Induction to add persuasive power.

Refinement #1 – How to conceal the Piggy Back Induction in a regular conversation so that your suggestions slip through completely unnoticed.

Refinement #2 – How "My Friend John" can help you bypass conscious resistance.

Refinement #3 – An expert way to direct their focus so that when you make a suggestion they will be more receptive.

Refinement #4 – How to be a "Mind Reader". It sounds incredible but when you know these 4 simple tricks it really does seem as if you can read someone's mind and know what they're thinking.

The truth behind the Trance Voice Induction. There is hypnotic power in your voice but not in the way commonly thought. Igor explains the correct way to use your voice for persuasion.

There are a number of myths about the Trance Voice Induction. Don't fall for them or you risk disappointment, even humiliation and embarrassment.

The secret to using your voice so that someone will drop into a trance just by listening to you.

You may not realize it, but you already have a Trance Voice. Here's how you can start using it straight away to be more persuasive.

Caution! It's actually vital that you do have a special Trance Voice. Without one you could run into problems and even end up losing friends.

Igor's "Advanced Class" in using the Trance Voice Induction. There are 4 simple steps to success.

How to make sure someone will respond to your Trance Voice in the way you desire.

The simple, elegant way to end the Trance Voice Induction. You'll just slip back into normal conversation and people won't even realize they've been in a trance.

An opportunity for you to experience the Trance Voice Induction for yourself. As you listen, Igor will be helping you to build your hypnotic skills at the same time.

Discover new distinctions that you may have missed the first time. Igor carefully lays out for you all the things that make the Trance Voice Induction a very persuasive tool.

The Sensory Rich Description Induction. Use the secrets of poets, authors and musicians to create a compelling experience and make your hypnotic trance seductive and convincing.

The power of stories to make the induction more intense, more real and so more persuasive.

How to introduce a Sensory Rich Description Induction into an ordinary conversation completely unnoticed.

Listen to the silky power of the Sensory Rich Description Induction and appreciate how effective it can be to create a lifelike internal experience.

How you can create what hypnotists call "Multiple Realities" to negate conscious objections and introduce your hypnotic suggestions without resistance.
Use Seemingly Innocent, Everyday Conversations To Perfect Your Hypnotic Skills & Covertly Influence Friends, Colleagues And Clients In These Bonus Exercises:
How to include the Piggy Back Induction in a regular conversation. You can do this right now if you wish.

A simple and practical example of how you can use a normal conversation to condition someone to respond to your Trance Voice.

Use everyday experiences to start including the persuasive power of the Sensory Rich Description Induction in regular conversations. Be careful, you'll probably find people starting to follow your slightest suggestion.

A fun and playful way to cause confusion and scramble brains with a simple story that conceals multiple realities and covertly opens people to your influence.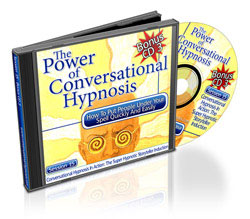 * Free Bonus 3 *
"Conversational Hypnosis Demo: The Super Hypnotic Storyteller Induction"
On Your 3rd Bonus CD,
Igor provides something truly exceptional for you. It's a powerful hypnotic story that runs for just over an hour. Not only is it a wonderful example of Conversational Hypnosis in action, but just by listening to it you will be acquiring the skills to be a master hypnotist yourself.

Yes! Igor is actually using Conversational Hypnosis to help you master the skills faster and easier.

In this example, Igor weaves in virtually every hypnotic pattern that you've learnt about in the Conversational Hypnosis Home Study Program. It's like having a mini-encyclopedia at your fingertips.

You can use this as…

A reminder of what you have learned.


A demonstration of how to actually use the tools of hypnosis in a real life situation.


A handy guide and memory map that ties together the Conversational Hypnosis course.


A reference guide you can easily refer back to.
Included in the Power of Conversational Hypnosis manual is a complete transcript (Trance Script) of the story so you can easily follow along and see exactly how it has been put together.

The transcript is clearly set out with headings and subheadings so it's easy for you to follow the nested loops and stories that are included.

As you listen and follow along with the transcript, you'll experience the power of hypnotic storytelling for yourself.

And not only is this an example..

As you listen to Igor's voice, you will be subconsciously learning and becoming a powerful hypnotic storyteller yourself.

This example will also give you a wealth of different stories that you can take and use to create your own stories and hypnotic inductions.

And you'll find that it's easy for you to start using these techniques straight away.

For example, if friends or family are having a difficult time, you have a way you can help them.

A friend of Igor's found himself in exactly that situation a day after he had listened to this induction. Without even thinking about it, he found himself telling his sister one of the stories included on this CD.

By the end of the story, his sister was almost overwhelmed at the renewed hope and comfort her brother provided. Tears were literally rolling down her cheeks.
So, Enjoy Listening To This Session. It's A Great Resource For You And It Will Make You A Master of Conversational Hypnosis Even Faster Than You Thought Possible.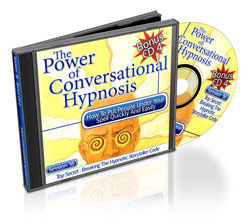 * Free Bonus 4 *
"Top Secret:
Breaking The Hypnotic Storyteller Code"
On Your 4th Bonus CD..
Igor Completely Breaks Down The Secret Code Of The Super Hypnotic Storyteller Induction...So You Can Use All Of Its Powerful Secrets For Yourself!

Of course this top secret session is completely transcribed (like all the sessions are) so you can go over it in whatever depth you desire...

Fair Warning: Igor is seriously considering pulling these last 2 bonus CDs from this course and selling them separately as part of a hypnotic storytelling program. So please don't be upset if you come back later only to find they have been removed and you've missed out.
"I'm Getting Amazing Results!"

"Hi Cliff,
"Boy are you in trouble...
"I have devoured all the information. I've listened to every single sound track, I've made tons of notes, I've practiced my new skills on the telephone, I've enjoyed conversations with my friends, my neighbours and with my colleagues.
"I'm getting amazing results!
"The postman has stopped leaving my garden gate open, I've persuaded a young lady to join me for a meal this evening, I got a discount on the cost of servicing my car.
"But I'm behind schedule and it's all your fault!
"I'm just going to have to persuade a couple of people to help me to catch up over the weekend... and that's likely to be so much easier now that I have a powerful new set of skills to help me to achieve my objectives.
"Thanks"
John
P.S. I haven't even begun to use my new skills in coaching my clients yet!
John Taylor
Entrepreneur
Langholm, Dumfriesshire, Scotland
www.LakeHost.com
So now you'll receive 16 CDs as MP3s! And the transcripts manual as a PDF.

All you need do is click on the order button below and very soon people will be doing as you say - whenever you feel like it.

Because you'll have the power of conversational hypnosis whenever you want to wield it...
Your Risk-Free Trial Invitation
"Because You Are Ordering Today You Have The Exciting Opportunity To Instantly Upgrade To The PLATINUM Power of Conversational Hypnosis Package For FREE...Without Risking A Dime!"
So what's in the platinum package for you?

The Platinum package includes a FREE month's membership to our Exclusive Private Hypnosis Club.

The Club is probably the most cutting-edge hypnosis membership site currently available on the planet...because our members cannot find anything which comes close to matching it...

Every month Igor records a hypnosis master class on one specific aspect of hypnosis that only a few true world-class hypnotists know about.

Each downloadable audio class is between 5 to 6+ hours long and is stacked with advanced hypnosis techniques that reveal hypnotic secrets, tricks and tactics that are not available ANYWHERE else.

Guaranteed.

For example the current months hypnosis master class which has the club membership buzzing with excitement is called,
"Uncover The Secrets Of Naturally Developing
Your Own Irresistible Suggestions"
What's more there's a private forum where you can get amazingly detailed personalized answers to your questions from Igor.

There's nowhere else I know of where you can get direct access to a world class hypnotist like Igor to answer your every question or help you out with any aspect of hypnosis.

In fact here's a quick list of all the club benefits you'll soon have...
5 to 6+ Hours Of Master Classes Each Month + Workbooks
Bonus Resources
Private Community Club Forum incl. Q & A with Igor
Igor's Private Hypnosis Blog Where He Shares Valuable Insights
Bonus Downloadable Monthly Hypnotic Inductions
Additional Member Support
And Special Extra Bonuses...
Oh one thing you should know is the master classes are DELETED after they have been available for just two months and are never made available again...so if you want them you need to join and download them!
Latest Membership Club News...
The following Master Class will be deleted without further notice to make way for new content...
"How To Use The Distraction Method To Secretly Influence
People's Unconscious Minds To Give You What You Want"
So if you don't want to miss out on this and other killer advanced classes which will help you become a master hypnotist in no time flat then grab this FREE month's trial membership now.

The monthly membership is usually just $47 which is a bargain considering the enormous value you receive as a member.

With the PLATINUM Package you'll get the first month FREE!

And if after you've checked out the club for up to a full 30 days without risking a dime you want to cancel your membership, then simply drop me an email and I'll see to it immediately.

No questions, No hassles, No Problems. Okay?

So for the same low initial investment of $197, you can upgrade your Power of Conversational Hypnosis Course to the PLATINUM Package with all the juicy hypnosis club membership extras!

If after 30 days you decide to keep your membership to this exclusive club then you will be billed $47 a month for as long as you decide to remain a member.
Extra PLATINUM Package Free Bonus:-
And if you order today I will also guarantee you get this special extra bonus of the complete audio recordings on
"How To Train Highly Responsive Hypnotic Subjects So That All
Your Hypnosis Targets Become Eager & Able To Obey You"
After all if you can't get people to respond to your commands and suggestions you're going to struggle! These recordings will solve any problems you might encounter....

You get more than 4 hours of killer little-known hypnosis power.

If you really want the power of a master hypnotist then upgrading to the Platinum package is a bit of a no-brainer, especially as you won't be risking a dime to check it out!
Remember you're totally protected by my 8 week 100% no hassle guarantee, which is backed up by my trusted online retailer, Clickbank.

If for any reason at all (or no reason) you're not completely happy then you'll get every cent back.
Fair Warning: This free month's upgrade is being tested. At some point soon I'm probably going to remove the free month and charge for it instead...so if you like things for FREE and you don't want to miss out on any more deleted master classes then you need to grab it today.

You don't want to hate yourself for getting left behind on this one...
Simply Click Here Now To Get Your PLATINUM Upgrade To The Power Of Conversational Hypnosis



Servers Are 100% Secure Using 256 Bit Encryption
Or if you don't want the Platinum Upgrade with the free month's access to the private hypnosis club and the extra free bonuses then please click the link below...
Click Here For The Standard Package


Servers Are 100% Secure Using 256 Bit Encryption

I'm looking forward to hearing
about your success,
Clifford Mee - Editor & Information Publisher

Certified Master Ericksonian Hypnotist
Certified Hypnotherapist (American Board Of Hypnotherapy)
Accredited & Certified NLP Master Practitioner
Copywriter & Marketing Consultant
Certified Success Life Coach

Any questions please feel free
to send me a message here

I'm here to help...

Voice Mail & Fax Number (USA) 1-612-233-3600

P.S. When you get the Power of Conversational Hypnosis with the Platinum upgrade today I will personally ensure you also get a copy of Igor's new 'Secrets of Hypnosis Revealed' (10+ hours) program when it's ready.

This extra, extra bonus will be immediately removed without warning as soon as the course is officially released which will be any day soon...
Simply Click Here Now To Get Your PLATINUM Upgrade To The Power Of Conversational Hypnosis





Servers Are 100% Secure Using 256 Bit Encryption
P.P.S Here's even more reviews of Igor and his ground breaking hypnosis knowledge which you can soon have for yourself...
"Igor Is A World Class Hypnotist"

"Igor Ledochowski is a world-class hypnotist, coach, and NLP trainer.
"He has greatly helped my company using cutting-edge models of language and behavior to take our live programs to the next level."
Nick Kho
President of Real Social Dynamics
Now The World's Leading "How To Do Seduction" Company
Los Angeles, California, USA
www.realsocialdynamics.com
"Every Hypnotist Will Want This Compendium"

"Igor's work is a valuable guide to developing your excellence and elegance as a hypnotist.
"You will deepen your hypnotic skills every time you reach for it whether using it as a training guide or a reference book.
"Every hypnotist will want this compendium on his or her desk as a quick, precise, yet in-depth reference."
– John C. Overdurf and Julie M. Silverthorn, M.S
World Class Master Hypnotists...
Who Have Trained & Certified 1,000's of Hypnotherapists
Co-Authors of "Training Trances"
www.johnoverdurf.com
Simply Click Here Now To Get Your PLATINUM Upgrade To The Power Of Conversational Hypnosis



Servers Are 100% Secure Using 256 Bit Encryption
Or if you don't want the Platinum Upgrade with the free month's access to the private hypnosis club and the extra free bonuses then please click the link below...
Click Here For The Standard Package


Servers Are 100% Secure Using 256 Bit Encryption